By Laurie Edwards-Tate
June 21, 2022
The summer solstice occurs twice yearly in the Northern and Southern hemispheres. It marks the time when the sun reaches its highest position in the sky, according to Wikipedia.
As the summer sun beckons us to come out and play, we must be mindful of practicing sun safety as it is critical to prevent skin cancer, not just in the summer months, but the entire year.
Sun protective measures are necessary year-round as the joys of each season can be experienced outdoors.
Oceans, lakes, sand, and snow are all highly sun reflective, increasing exposure to the harmful effects of the sun's ultraviolet rays.
During overcast days, ultraviolet rays penetrate even the even the darkest clouds, belying their potential to create sun damage.
One of the simplest ways of avoiding adverse effects from the sun is to avoid outdoor exposure between the hours of 10am and 3pm, which is the optimal time of vulnerability.
Wearing protective clothing, such as long-sleeved shirts, hats, gloves, sunglasses, and other forms of protective wear provide effective mechanisms for minimizing sun exposure and resulting skin damage.
Applying a broad-spectrum sunscreen is smart to do, not only in preventing skin cancer but also in regard to anti-aging, with its ability to reduce skin wrinkles, unsightly sunspots, and other visible forms of skin damage.
It is important to be aware that sunscreen needs to be reapplied every couple of hours and reapplied immediately after swimming.
Use sunscreens which offer both UVA and UVB protection, and a minimum SPF of 15, if not even higher.
Remember to cover all areas of the body with sunscreen including hands, arms, legs, face, nose, ears, and lips.
For those who are balding or have thinning hair remember to wear a cap or hat, preferably one which is broad brimmed. If sunscreen is preferred, use spray or cream on top of the head.
According to the Sun Safety Alliance, less than one-third of American youth practice effective sun protection.
Eighty percent of all sun damage and skin cancers which develop later in life are a result of the damage which occurs by the age of 18.
Children as well as adults need the benefits provided by overall sun protection.
Dogs are also particularly vulnerable to ultraviolet rays, especially those with thin skin or minimal coats.
Applying sunscreen to the family Fido is highly recommended and using one which is labeled safe for babies and does not contain either zinc oxide or salicylates is considered best.
Consult a veterinarian and determine if a sunscreen is helpful depending upon the breed of the dog and its proclivity for allergic reactions.
Remember also to purchase dog friendly protective eyewear for any extensive outdoor activities and minimize sun exposure. As with humans, it is possible for dogs to develop cataracts and eye cancers caused by the sun.
Something to keep in mind is that with the growing popularity of practicing sun safety, it becomes critical to ensure the intake of adequate vitamin D, commonly known as the sunshine vitamin, since the sun is its primary conduit into the human body.
Vitamin D plays an essential role in stimulating positive genetic activity within the human body.
Lacking adequate levels of vitamin D can be highly averse to good health and can become a root cause for the development of certain cancers, depression, multiple sclerosis, Alzheimer's disease and more.
Talking with a trusted medical professional about adequate vitamin D levels is extremely important in preventing disease. A simple blood test will determine if vitamin D supplementation would be indicated.
The summer months are a joyful time of year for many Americans and their families and friends, with the plethora of fun outdoor activities that are available.
Practicing sun safety during the summer and throughout all the seasons of each year will reduce the potential harmful effects of sun exposure for all members of the family–including Fido!
Watch the video below to learn the history of the summer solstice.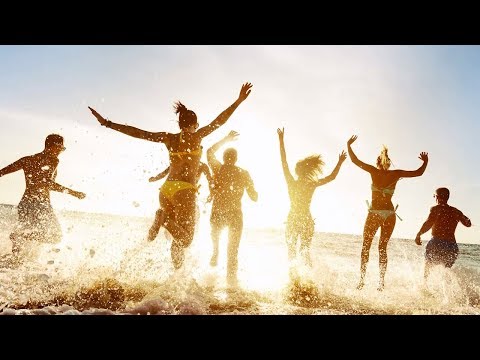 Until next time, enjoy the ride in good health!